It is important to stop modifying WordPress code, core files, themes, or plugins, because any modifications can break the functionality of your website or create security vulnerabilities.
4 reasons to stop modifying WordPress code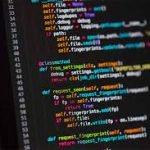 For our Marketing Channels Audited customers, we always strongly suggest to get a WordPress website to publish Landing Pages with content about their owned keywords (see OGSM) and capture emails. Here are some reasons why modifying WordPress can be problematic:
1. It will delay your upgrades
If you modify WordPress core files, themes, or plugins, you may find it difficult to upgrade to the latest version. Upgrading may overwrite your modifications and potentially cause issues with your website.
2. You will lose Compatibility with all your plugins
WordPress is a complex software, and modifying core files can affect the compatibility of your website with other plugins and themes.
3. Your Site security will become vulnerable
Modifying WordPress can also create security vulnerabilities, making your website more susceptible to hacking and malware attacks. This is especially true if you are not familiar with secure coding practices.
4. You will lose the support of the WordPress Community
If you modify WordPress and something goes wrong, it may be difficult to get support from the WordPress community or plugin/theme developers. They may not be able to help you because of the modifications you have made.
Vilna Gaon will never allow modification on our WordPress sites
In summary, it is best to stop modifying WordPress code, core files, themes, or plugins unless you are an experienced developer and understand the implications of your modifications.
Instead, use plugins and themes that are designed to work with the latest version of WordPress and follow secure coding practices.