At Vilna Gaon Marketing Agency, we have been specializing in Online Marketplaces for Bakery services. From Chef JP to Kashrut Baking, our aim is to provide WordPress pristine configurations to address all Artisan Bakers needs.
12 features of an online marketplace for Bakery
An online marketplace for bakery services typically includes a range of features and components to facilitate the buying and selling of bakery products and services.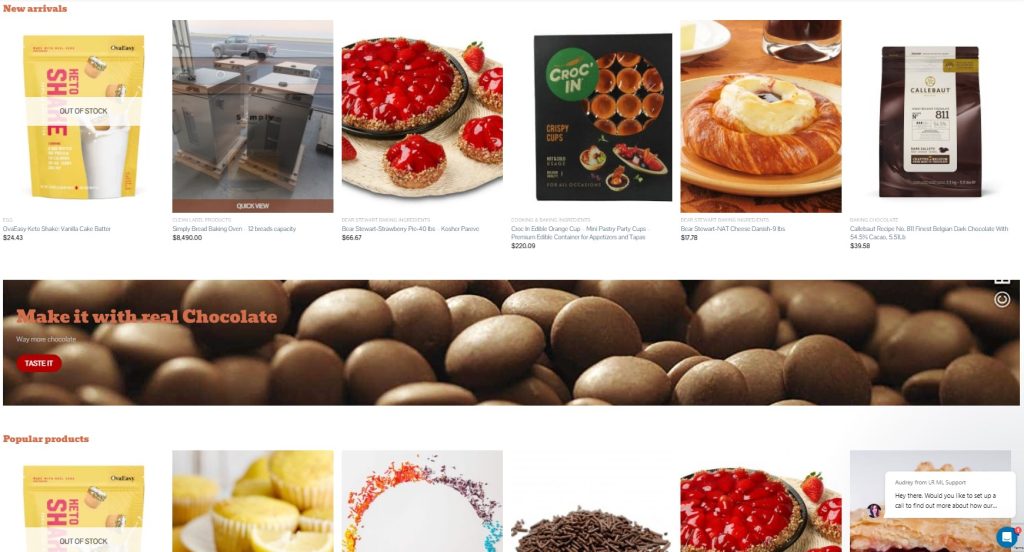 Here are some key elements commonly found in such a platform:
User Registration: The marketplace allows users to create accounts, providing their basic information like name, email address, and contact details.
Bakery Profiles: Each bakery service provider can create a profile that includes details about their bakery, such as the name, location, description, specialties, hours of operation, pricing, and delivery options.
Product Listings: Bakery vendors can showcase their products, including cakes, pastries, bread, cookies, and other baked goods. Each listing may include images, descriptions, ingredients, pricing, and availability.
Search and Filters: Users can search for specific bakery items or browse through categories using filters like type of baked goods, dietary preferences (gluten-free, vegan, etc.), location, ratings, and more.
Reviews and Ratings: Customers can leave reviews and ratings for the bakery services they have availed, helping others make informed decisions.
Online Ordering and Checkout: Customers can select desired bakery items, customize them if applicable, and place orders directly through the platform. The marketplace typically handles the payment processing and provides a secure checkout process.
Booking and Scheduling: If the bakery offers custom orders, catering services, or special events, the platform may include a booking system to schedule appointments or reserve specific dates for service.
Delivery and Pickup Options: Customers can choose between delivery or in-store pickup options based on their preference. Delivery may involve integration with third-party logistics services or dedicated delivery personnel.
Messaging and Notifications: The marketplace may offer messaging capabilities to facilitate communication between customers and bakery providers. Additionally, users can receive notifications about order status, delivery updates, or special offers.
Administration Panel: The marketplace owner or administrators have access to an administrative panel to manage user accounts, bakery profiles, listings, orders, payments, and other aspects of the platform.
Customer Support: A support system is typically available to address customer inquiries, complaints, or technical issues related to the platform.
Mobile-Friendly Interface: The online marketplace should be optimized for mobile devices, allowing users to access and use the platform seamlessly from their smartphones or tablets.
It's important to note that specific features and functionalities may vary depending on the platform's design, target audience, and business model.